Deer Park

High School




Class Of 1959
Welcome to the Deer Park High Class Of 1959 web site. Thanks for visiting, and we hope you'll sign up now and create a rich profile about your life since we graduated in 1959. Add some pictures, too. Just click on Classmate Profiles in the left column, then click on your name and go!
ANNOUNCEMENTS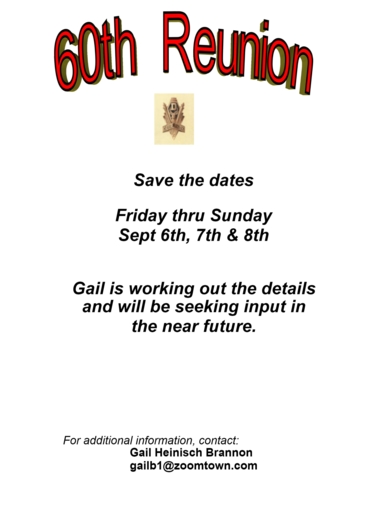 ---
Class of '59 Monthly Luncheon
The Luncheons are normally held on the 3rd Tuesday of each month. Our next monthly Class of '59 Luncheon will be Tuesday, July 16, 2019 at 11:25am in the Pub Room at SLATTS PUB. Slatts is located at 4858 Cooper Rd., just east of Kenwood Rd. in Blue Ash, OH. Visit their web site (www.slattspub.com) to see their menu and for directions/map.
---
_____________________________________________
From Dr. Jim Dykes
In October, 2018 I was invited to begin televising a new weekly counseling program I call HOPE & JOY. It is televised twice a week on two networks. One TV network in Southern California and the other on a TV network in Georgia. All 15 minute sessions are also being made available on YouTube by typing in HOPE & JOY JIM DYKES. I also completed my Ph.D. in Biblical Counseling...Summa Cum Laude in 2017. I was asked to speak at the graduation to all grads from the college and Seminary. It was a great privilege. I look forward to attending our class reunion.
Your friend, Dr. Jim Dykes
____________________________________