In Memory
Connie Vineyard (Cinnamon)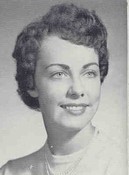 CONNIE RAE CINNAMON
23 NOVEMBER 1941 - 21 DECEMBER 2005
HERS WAS LIFE TIME OF FILLED WITH JOY, CREATIVE ENERGY, TENACITY,COMMON SENSE AND A SEEMINGLY UNLIMITED ABILITY TO LOVE. SHE NEVERMET A STRANGER; TO MEET HER WAS TO LOVE AND RESPECT HER.
WHEN HER CHILDREN CAME ALONG, SHE FOCUSED HER LOVE AND ENERGIESON BEING MOM. AND WHAT A MOM! SHE EXUDED ACCEPTANCE, SUPPORT,GENEROSITY AND UNCONDITIONAL LOVE. AS HER SONS GREW OLDER, HER HOUSE WAS ALWAYS FILLED WITH THEIR FRIENDS. CONNIE'S KNACK FOR MAKING PEOPLE FEEL WELCOME EXTENDED TO ALL.
WHEN HER GRANDCHILDREN CAME ALONG, SHE RADIATED THIS SAME LOVE, DEVOTION, ATTENTION AND CARE ON THEM; THEY LOVED COMING TO "GRANDMA'S HOUSE." AN ARTISTIC AND TALENTED DESIGNER, SHE APPLIED HER TALENTS TO INTERIOR DESIGN, CERAMICS AND COUNTLESS OTHER PROJECTS.
HER OTHER LOVE WAS HER GARDEN. FRIENDS PLEASE JOIN US...AT A SERVICE TO CELEBRATE HER EXTRAORDINARY LIFE. ON SATURDAY, JANUARY 7TH AT 11:00 AM ST. MICHAEL'S & ALL ANGELS CHURCH (FIR & FRANKLIN ST.)
JOHN CINNAMON AND FAMILY: JOHN & JEANETTE, CHRISTOPHER, ANDREW, TODD & LYNDA, SAGE AND BRANNAN CINNAMON.